Let's play!
Here at Isla Play we strive to provide the highest quality hand made wooden toys made here in Western Australia to encourage creativity, imaginative play and sensory stimulation.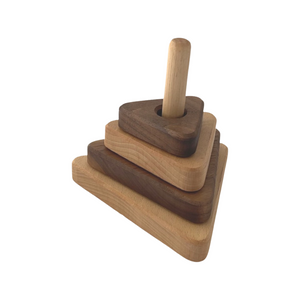 Triangle stacker
While stacking, the eye-hand coordination is stimulated and fine motor skills are trained. Have a look at our stacker
more
Why do we love open ended play?
Our brains are designed to learn, explore, discover and create. Open ended play encourages all of this!
Open ended toys have no definitive "job" - they can be used in a variety of ways. This gives children space to explore ideas, imagine new scenarios, expand their creativity and engage in new concepts.
Thanks for stopping by!
We really appreciate your support!